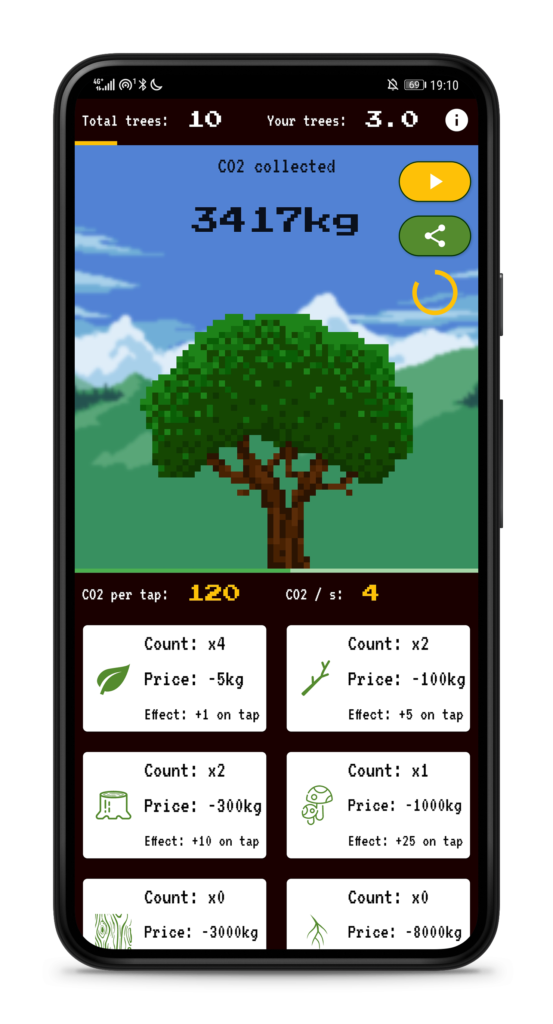 Play Game
Tree Tapper is a new type of idle game, featuring a deep progression system – both in-game and in the real world.
Watch Ads
Want to step up your game? With a single tap you can unlock faster progress – and do good at the same time.
Plant Trees
All proceeds generated are used to plant actual, real life trees. No "administrative overhead" or other shadow costs on our end – you can track your approximate contribution in real time.
Check out the pitch video:
Planting trees one tap at a time!

App Store release coming as soon as I can get my hands on a MacBook and an Apple Developer Account. While you wait, feel free to check out the source code on the GitHub-repository or send me a message using the form on the right.